iOS and iPadOS 14 is here and so is a big new update for Highlights with a highly requested feature: color palettes. With color palettes you can change the colors used when annotating PDFs. You can also show the annotation colors in your notes - giving them a whole new look.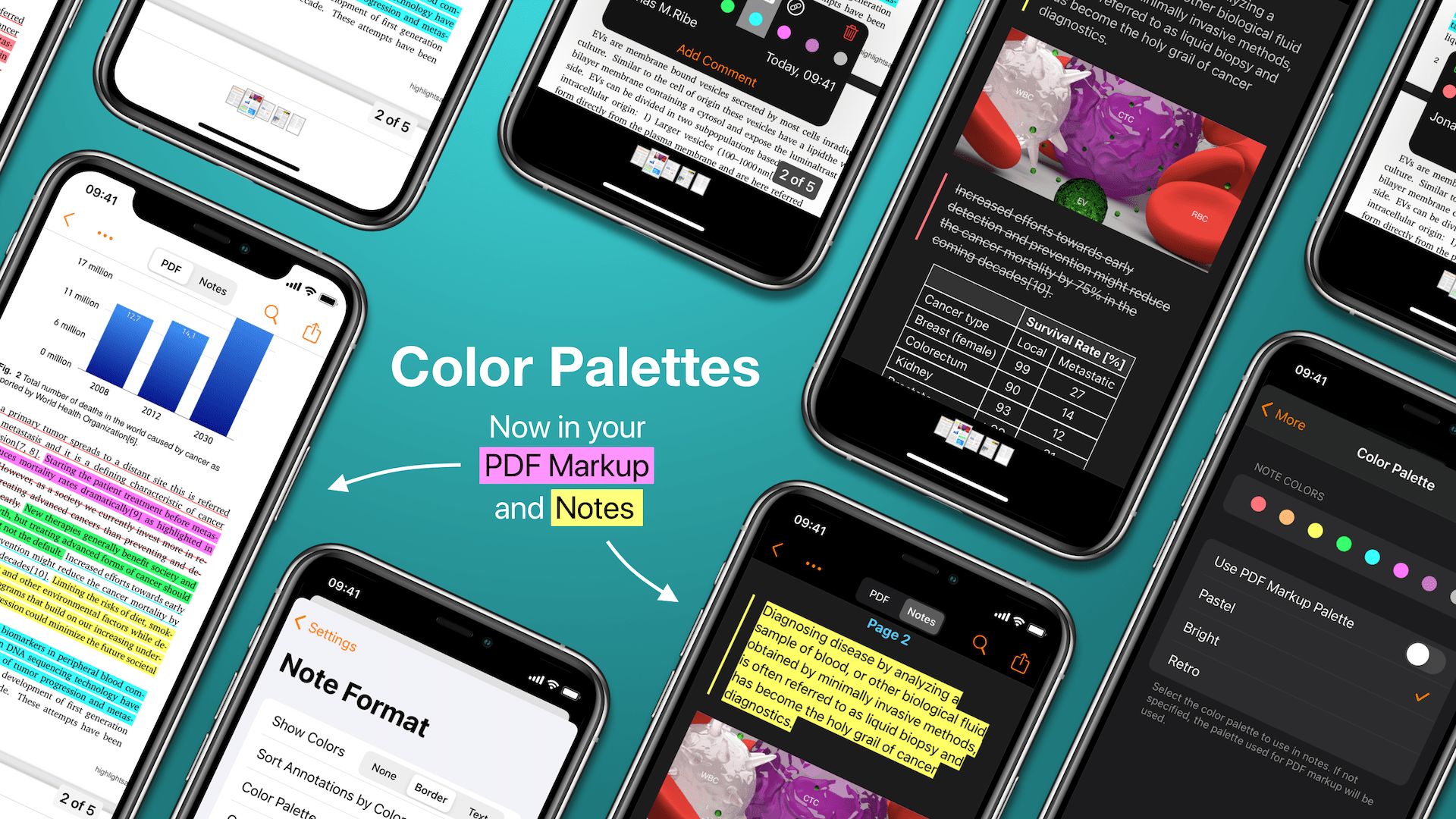 So if you did not like the vibrancy of the previous colors or just want to try something new, check out the new color palettes. The new default color palette is called Pastel and is a less vibrant color set than the previous default colors which is now included as an option called Bright. The third color palette is called Retro and represent more earthy colors.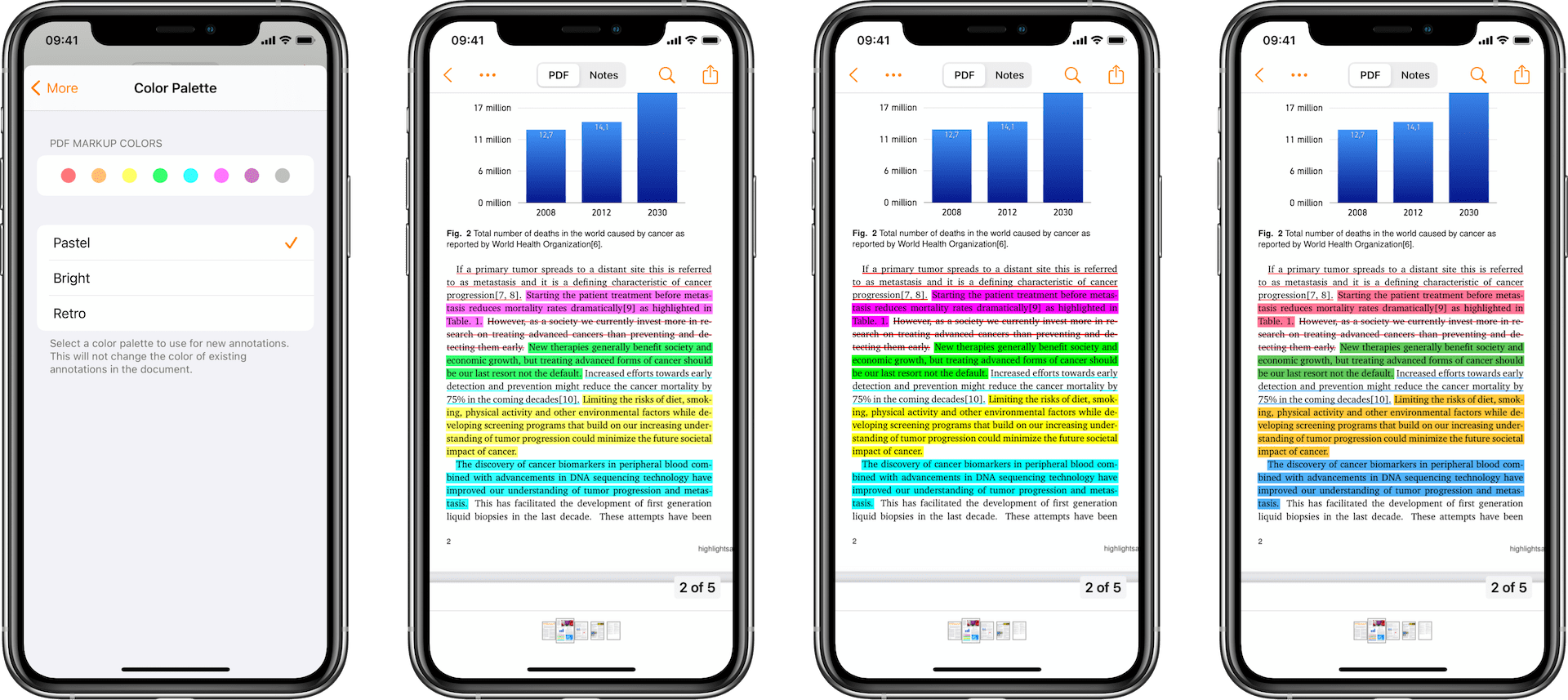 The annotation colors are now also visible in your notes quote border by default. You can also show the colors in the formatting of the text having the notes reflect the look of the annotations. If you want the plain old look back, you can set the Show Colors option to none. These colors are based on color categories and you can therefore choose a different color palettes for your notes than your markup.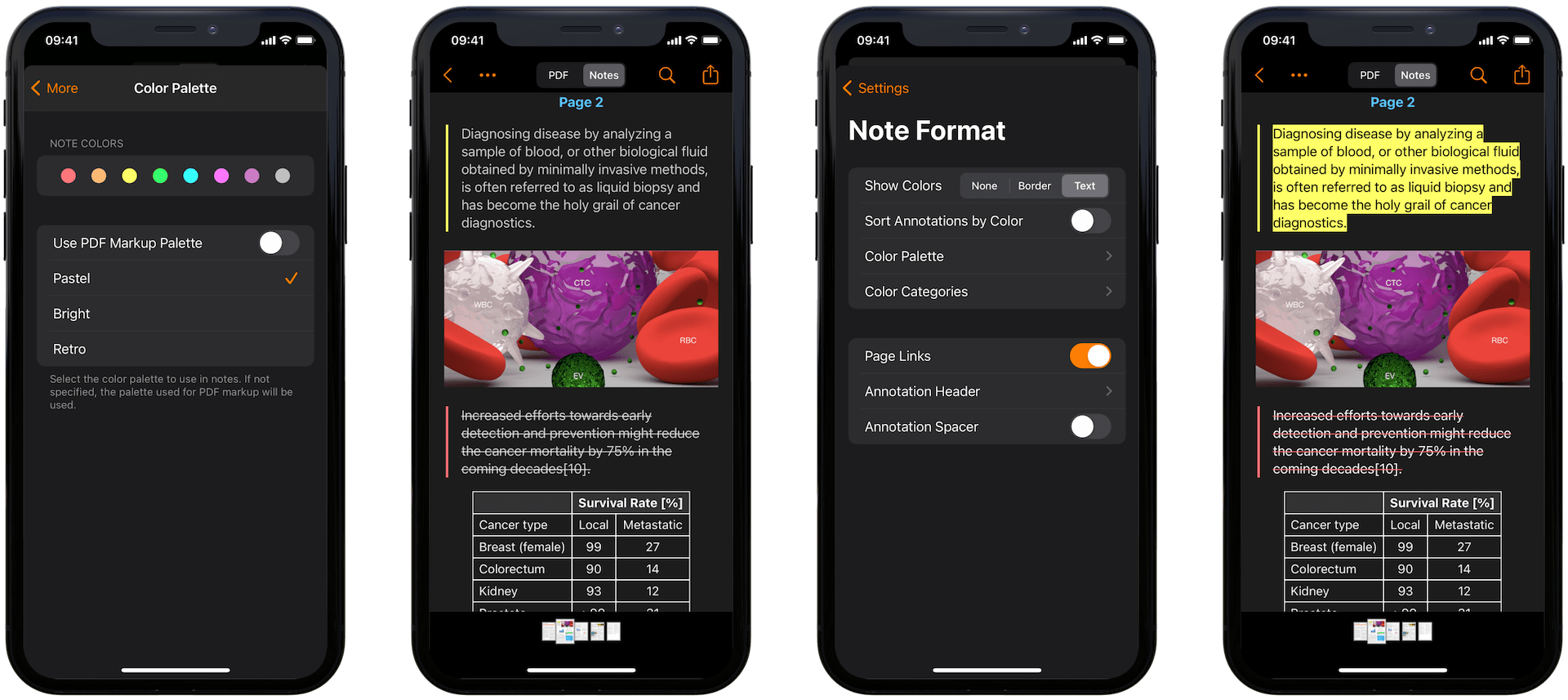 All color palettes are available across iPhone, iPad and Mac with the 2020.2 update. On macOS you find the color options for PDF Markup in Preferences under Annotation and for notes under Note Format.
iPadOS 14
Last year Apple separated iPadOS into its own branch of iOS and this year it has taken it to a new level with a focus on interface elements like sidebars and pull-down menus.
Updated document browser
The new document browser is the most immediate change to Highlights when updating to iPadOS 14. The bottom tab bar is gone and replaced by a sidebar on the left. The files icons are smaller in the icon view so you can see more of your files. We hope you like these changes, we certainly do.

Scribble
For Apple Pencil users, Scribble might be the biggest feature of iPadOS 14. You can now write with your Apple Pencil in any text field in Highlights using your Apple Pencil and have it be recognized and turned into text. This means you can annotate a whole PDF with comments using only the Apple Pencil.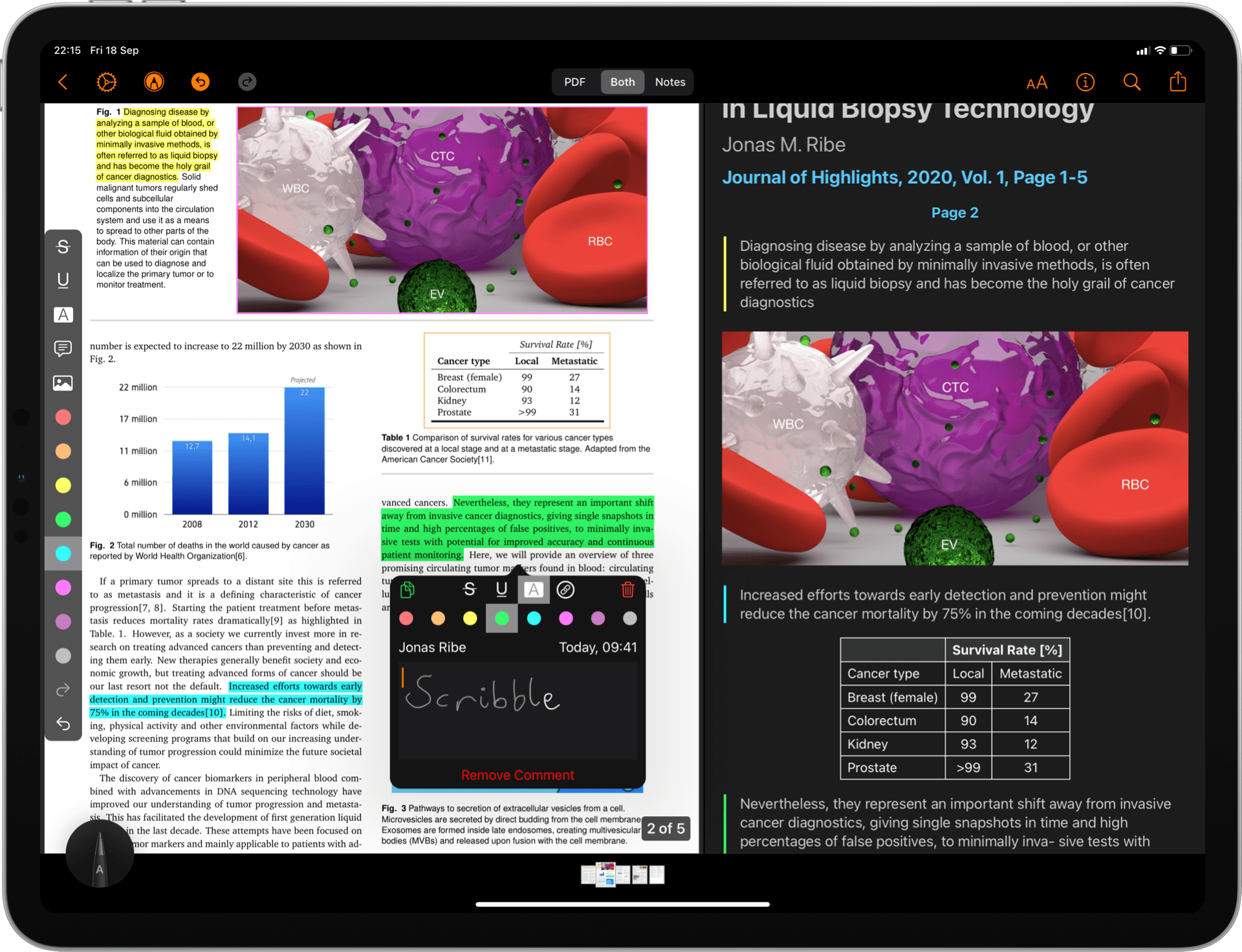 Other improvements
There are a lot of other improvements in 2020.2. This release improves on the annotation experience by fixing a lot of minor annoyances for users using a combination of input devices on iPads (touch, Apple Pencil, keyboard and pointer).
Get the updated Highlights on your iPhone, iPad and Mac from the App Store.