How to Fetch and Edit PDF Metadata on Mac
PDF files can contain metadata like title, author and publication. Highlights uses this information to generate the header at the top of your notes. If the metadata is incomplete and the PDF contains an identifier link, Highlights will ask you permission to download the full metadata: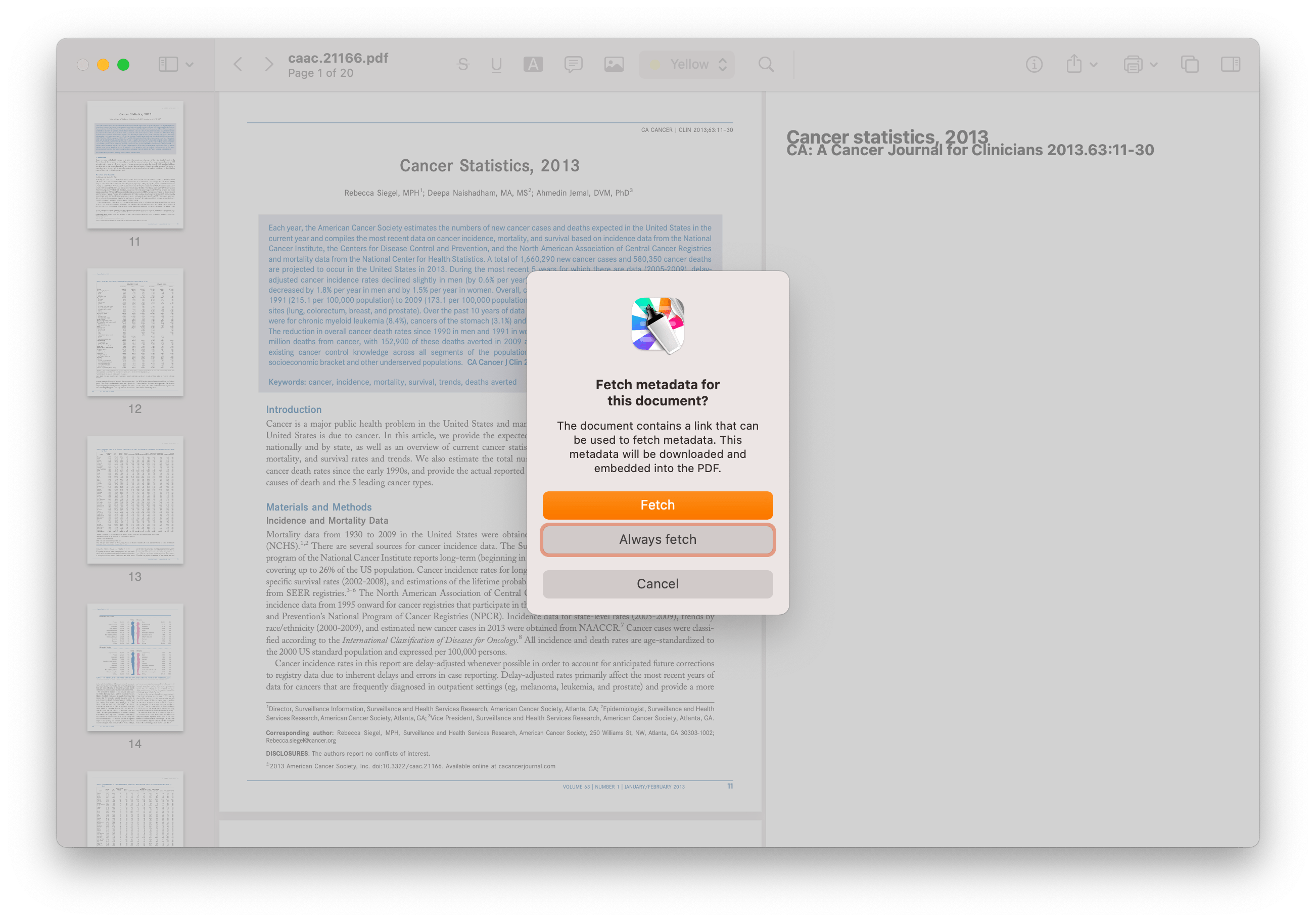 If allowed, Highlights will fetch the metadata and embed it in the header: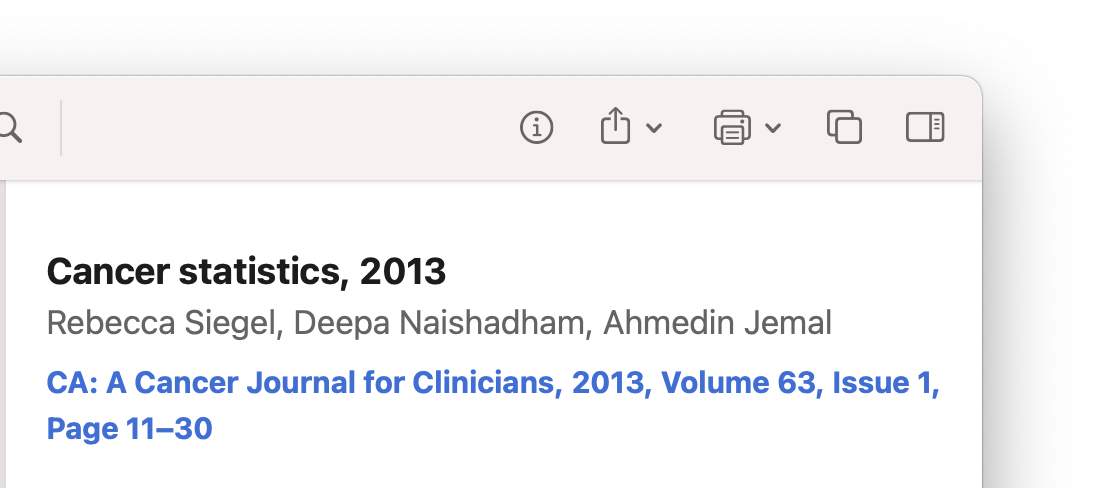 Click on the Metadata-button in the toolbar to inspect the PDF metadata: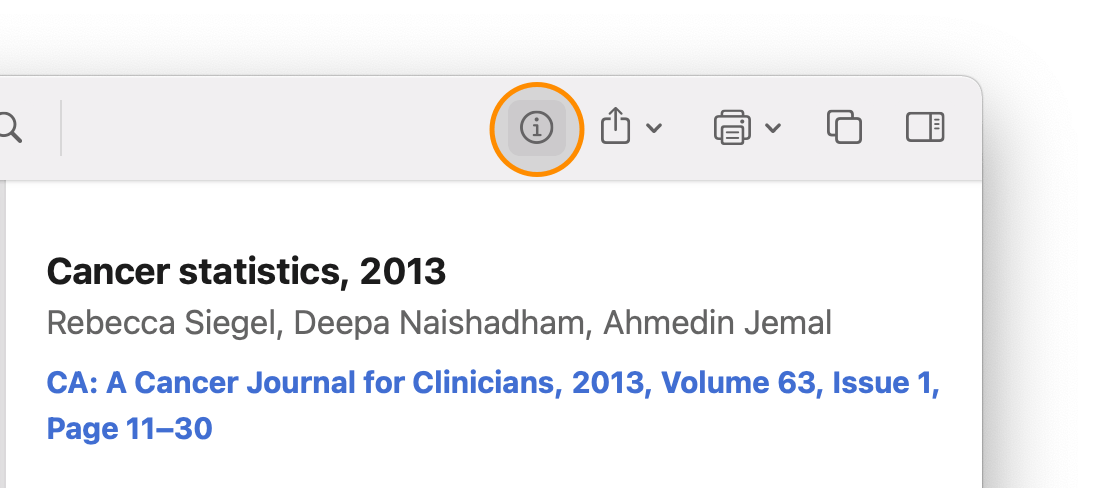 This bring up the metadata popover where you can see and edit the PDF metadata fields: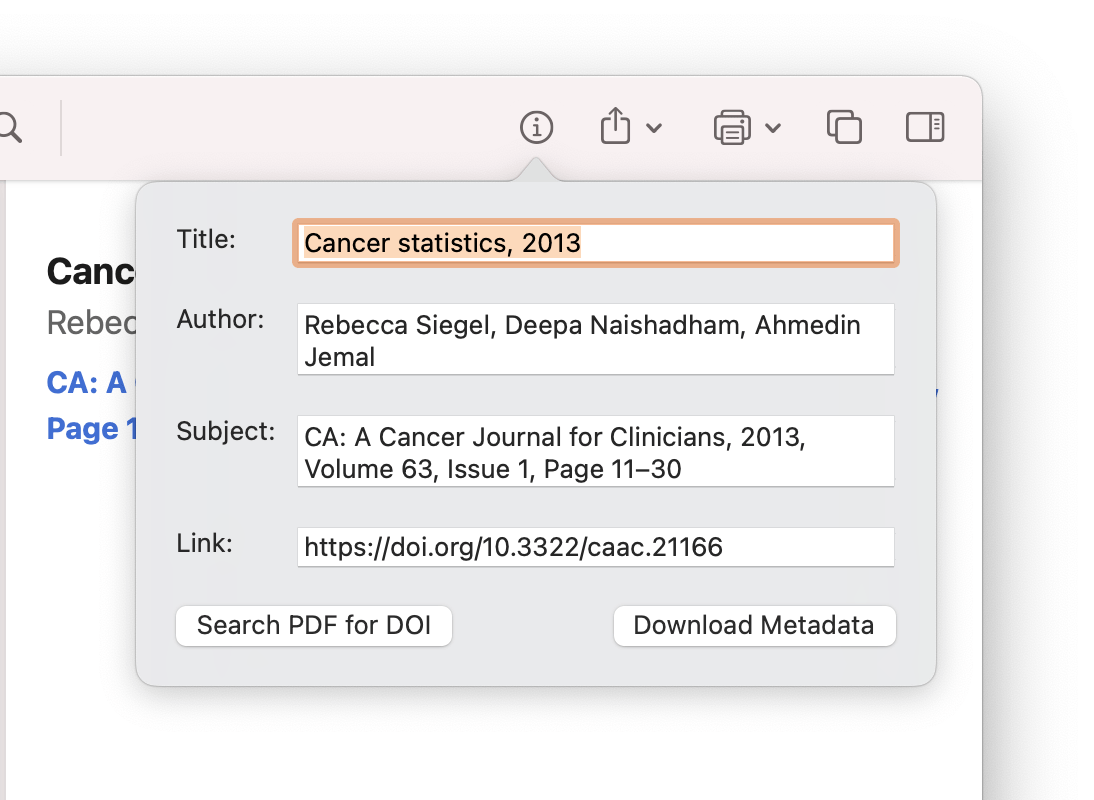 If the download failed or the information was incorrect, you can edit it here or download metadata manually by entering a DOI-link in the Link-field and clicking Download Metadata.