Highlights has been redesigned to take full advantage of the new features of iOS 16. The toolbars have been optimized for reachability and more functionality is exposed through modern menus. Update to Highlights 2022.5 to take full advantage of the new features.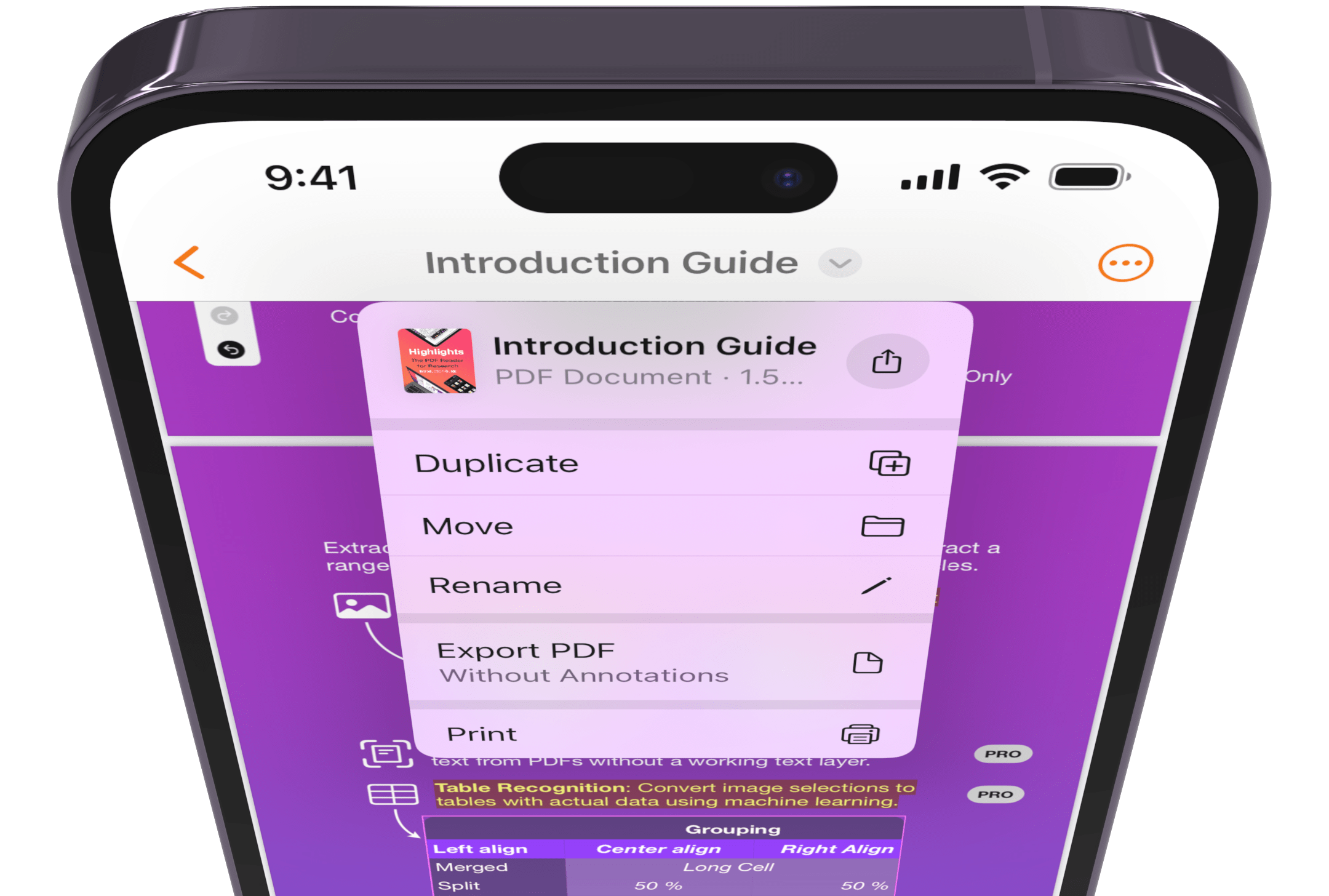 More Within Reach
With the removal of the iPhone Mini and addition of the iPhone Plus to this years iPhone 14 lineup there is no denying that phones with larger screens are what people want. This also makes it clear that apps should keep commonly used actions near the bottom of the screen for improved reachability. With iOS 16, Highlights has been redesigned with this in mind. We replaced the thumbnail scrubber in the bottom toolbar with the most common actions from the top toolbar and are instead displaying the document title at the top. Tapping the title brings up the new Document Menu where you can find file actions previously only available in the document browser like duplicate, rename and move.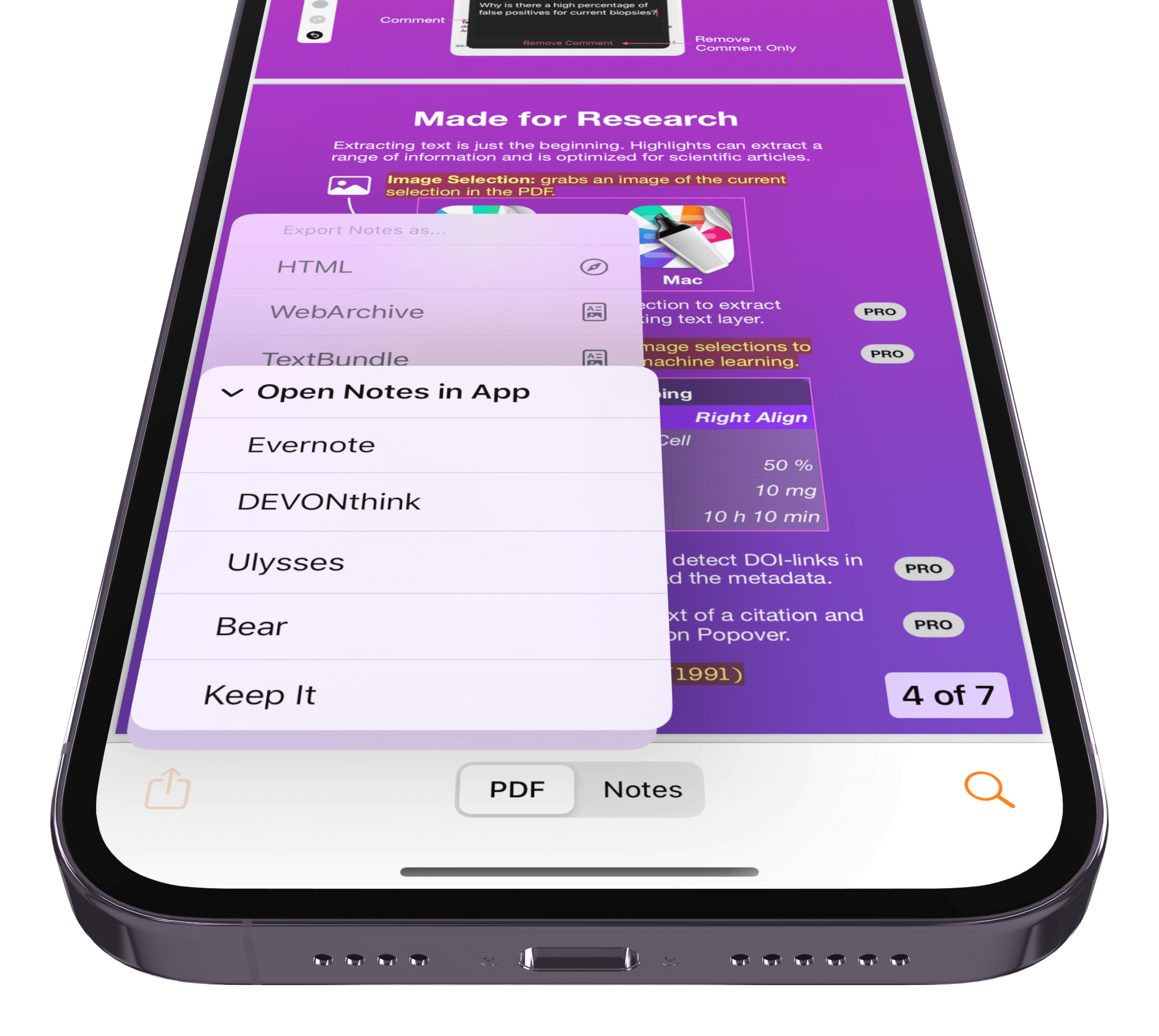 The new export menu in Highlights on iOS 16.
The segmented control for switching between the PDF and your notes is now conveniently located in the center of the bottom toolbar. The Export Menu has been moved to the bottom left and updated with a modern menu design. This gives you a better overview of the export options with even fewer taps. Search has moved to the trailing end of the bottom toolbar and is now inline, making it easier to jump between search results.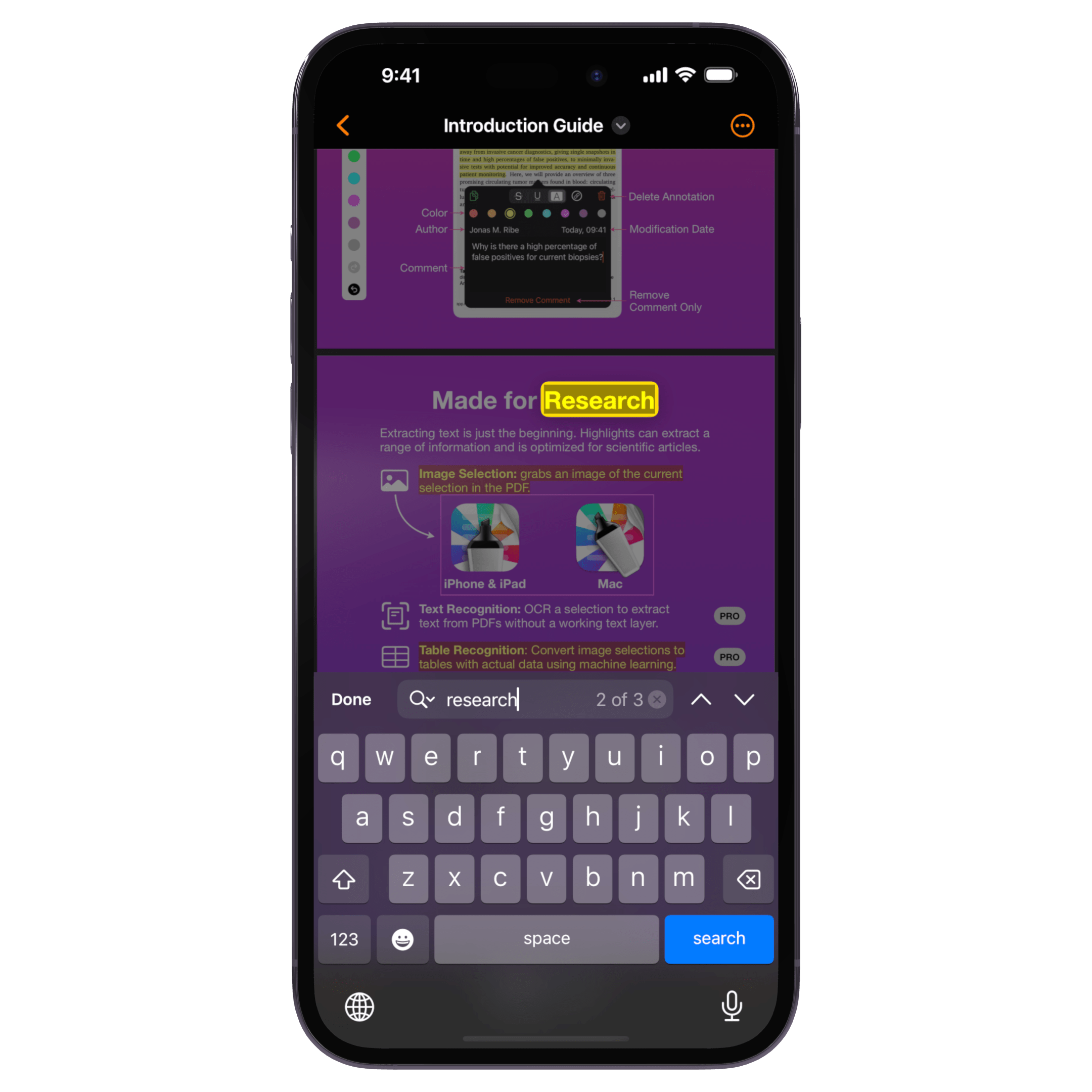 Inline search in Highlights on iOS 16.
iCloud Collaboration
In iOS 16 you can also collaborate on PDF documents via iCloud links. Just share the document and select Collaborate instead of Send Copy. The documents show up in the new Shared-tab in the document browser. Tapping on the "Shared with You"-button below the document in the document browser will take you directly to the conversation where the document was shared in Messages or Mail.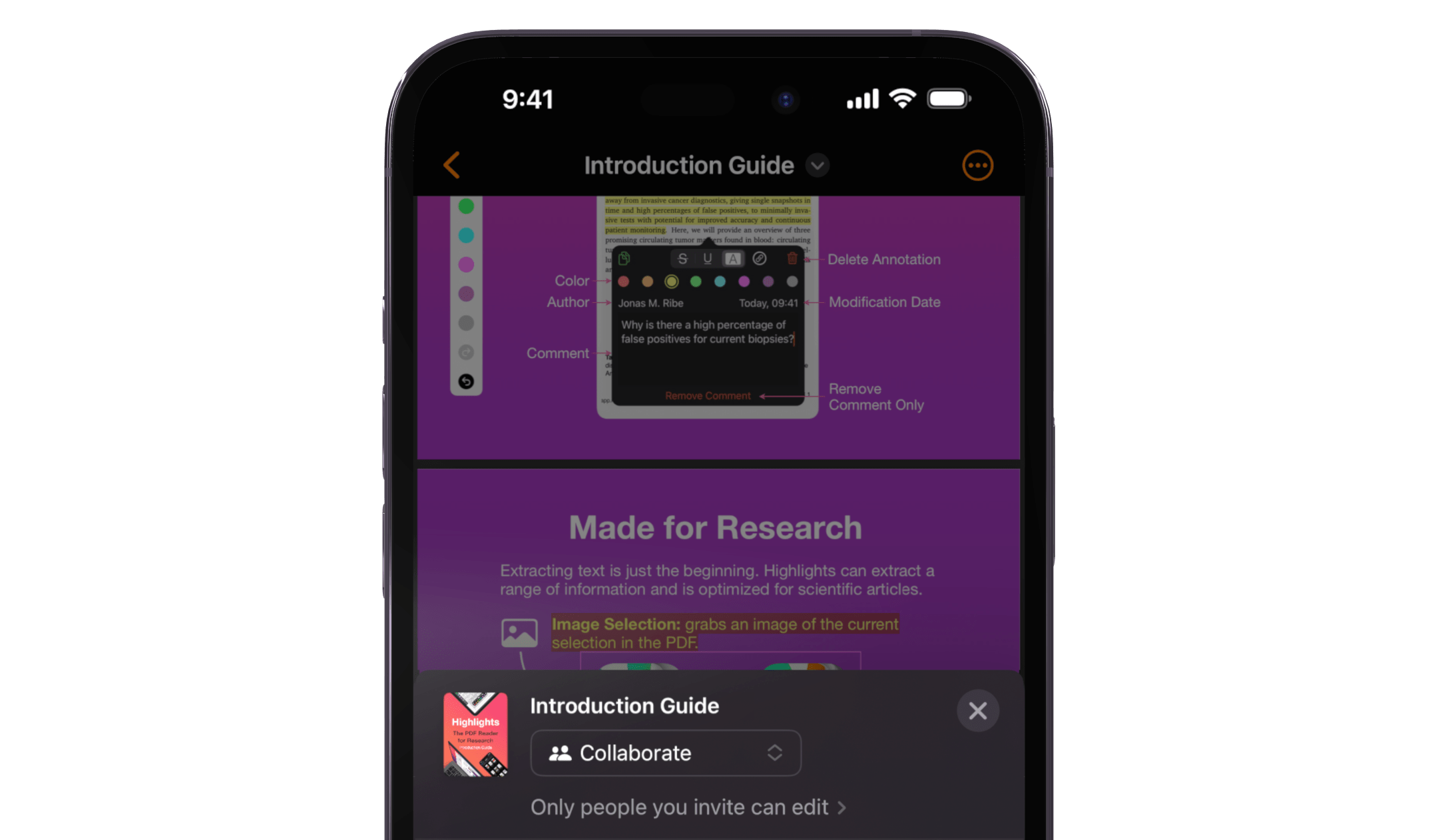 Share documents as iCloud links to collaborate in iOS 16.
There are a lot of other improvements in this release and keep in mind that the iPadOS 16 release is still coming. Get the updated Highlights on your iPhone from the App Store.