How to Fetch and Edit PDF Metadata on iPhone
PDF files can contain metadata like title and author. Highlights uses this information to generate the header at the top of your notes. If the metadata is incomplete and the PDF contains an identifier link, Highlights will ask you permission to download the full metadata: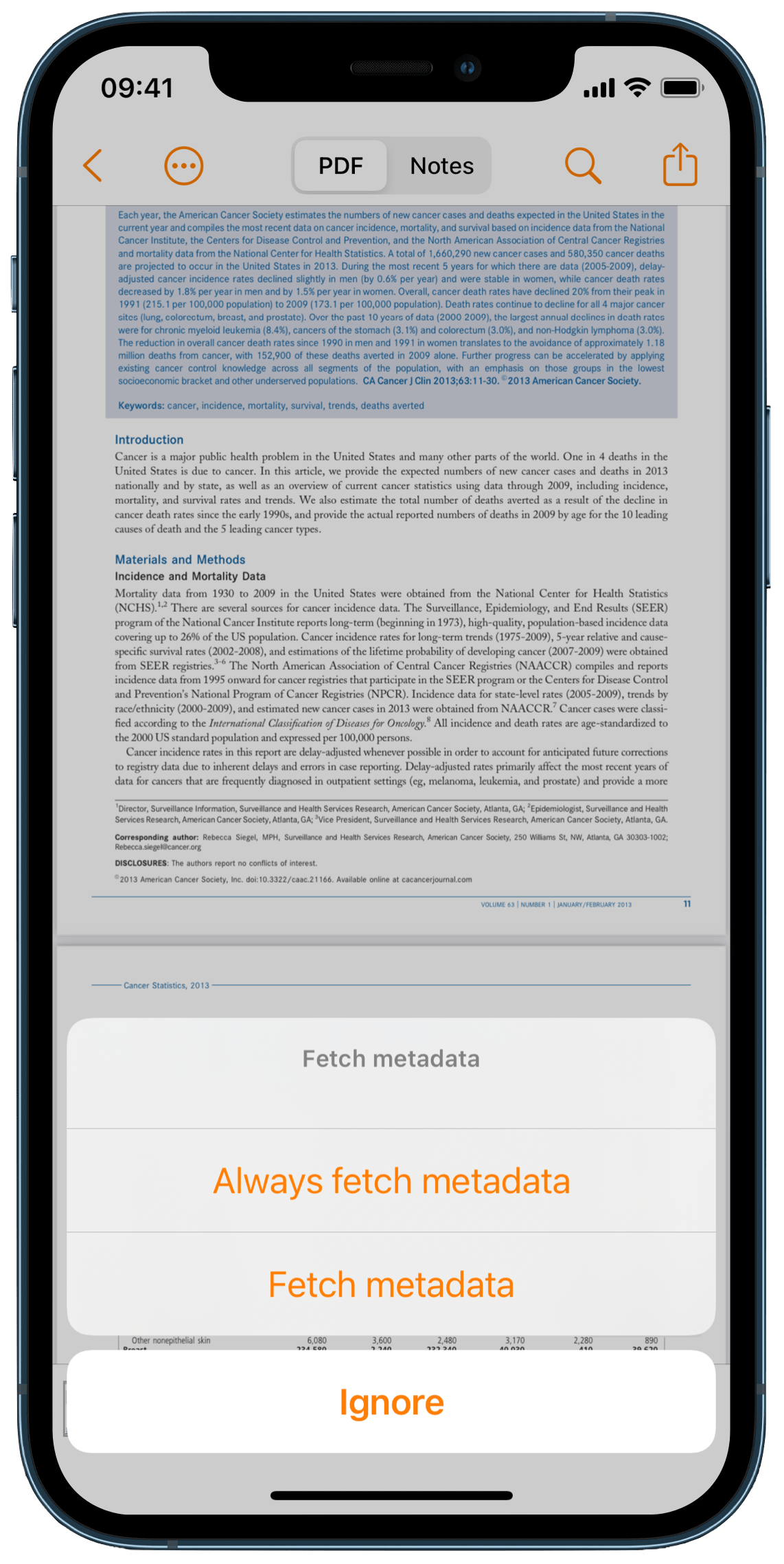 If you accept, this will download the metadata and update the header of your note.
Edit Metadata
To edit the metadata, tap the More-button in the toolbar to bring up the document settings: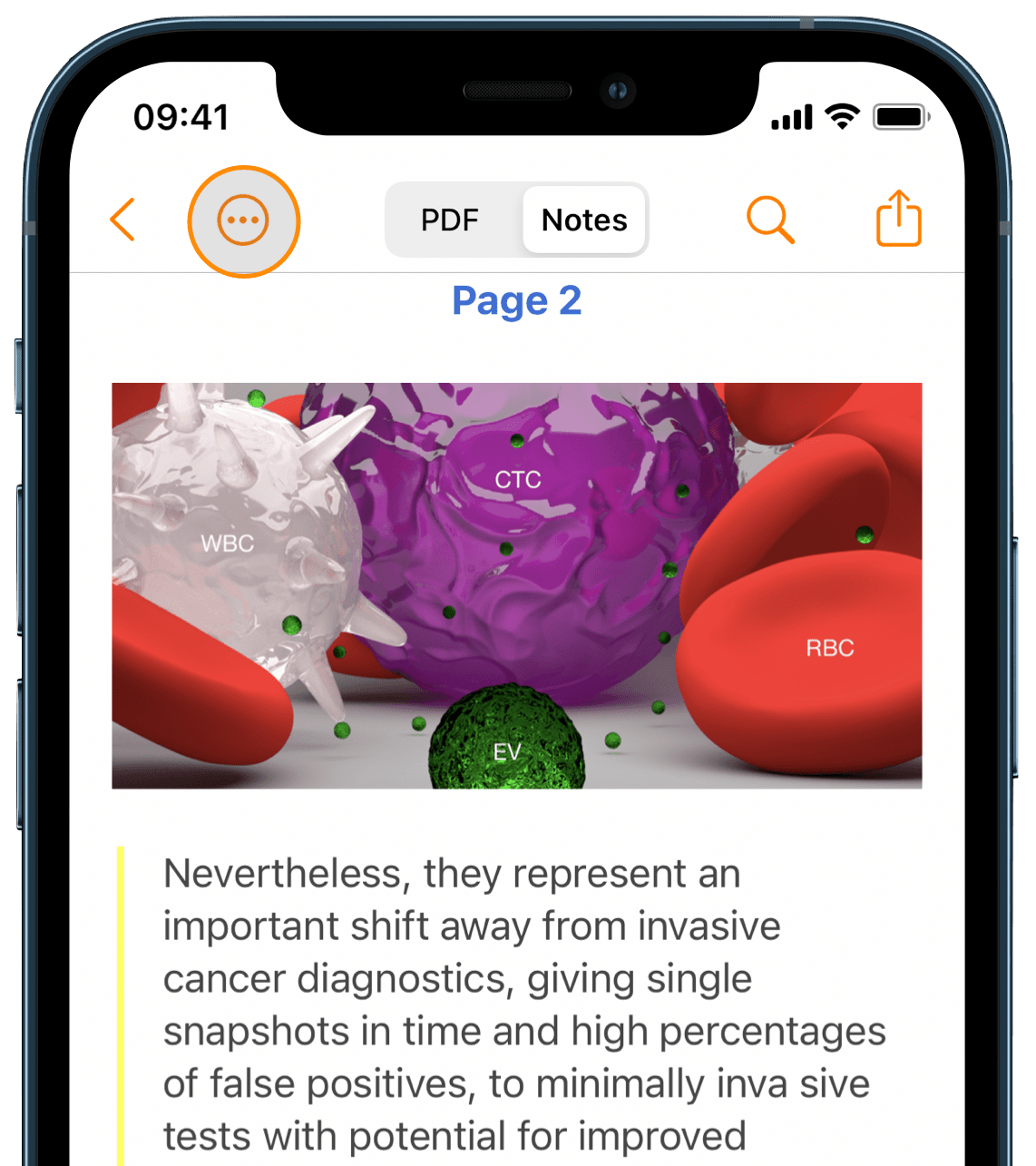 Scroll down to the Metadata section: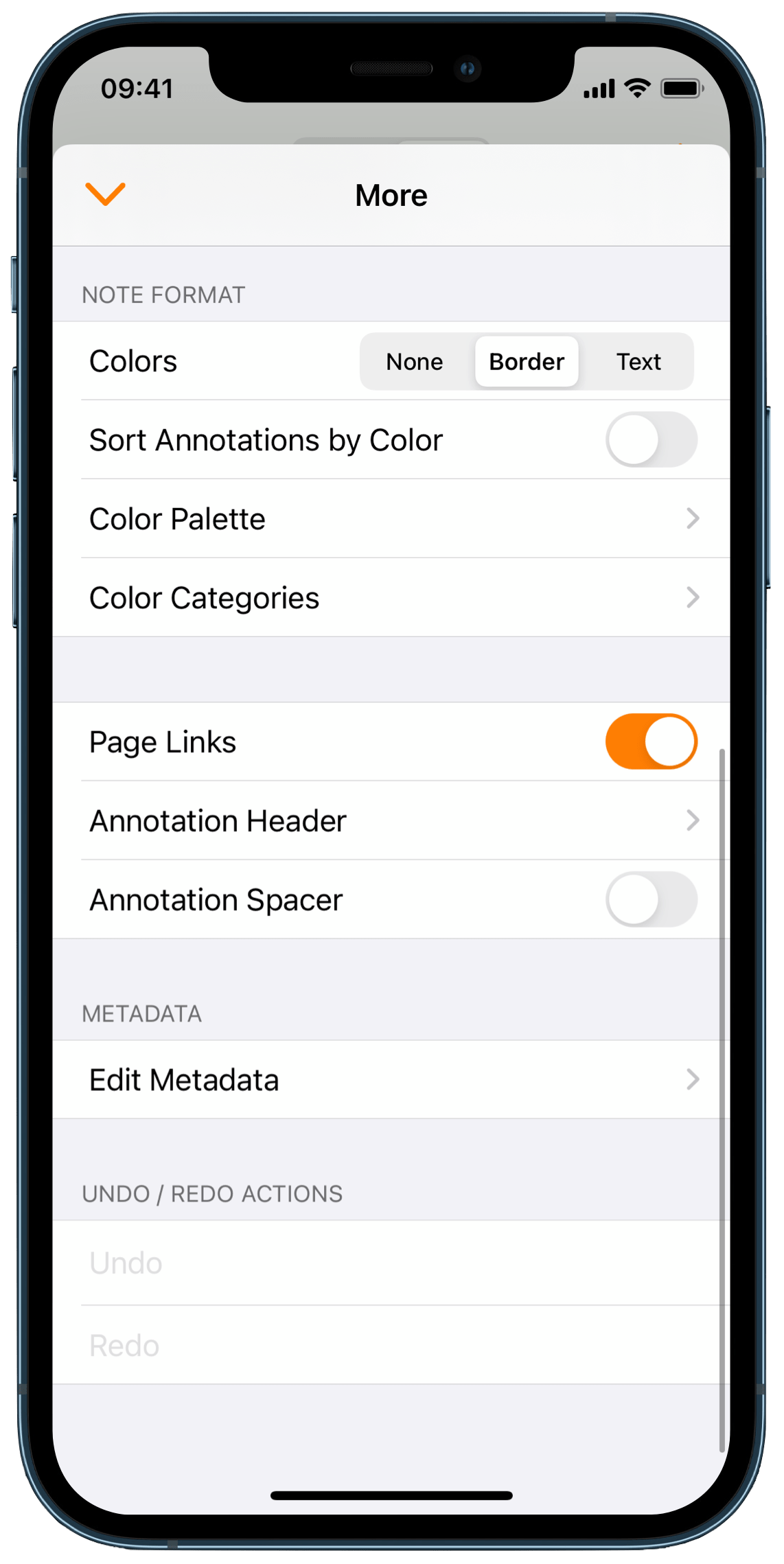 Tap on Edit Metadata to bring up the Metadata section: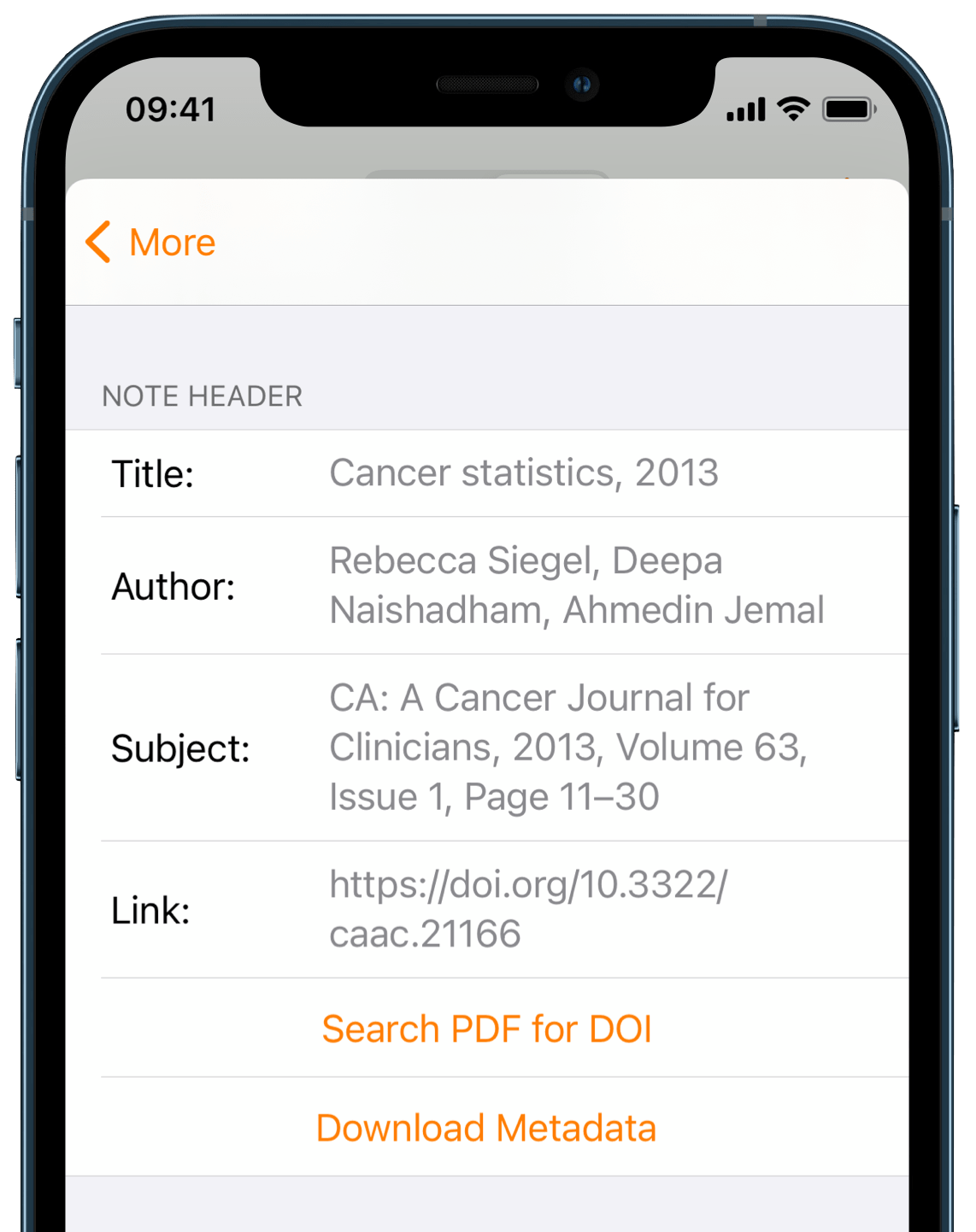 Here you can edit the contents freely and the changes will be reflected in your notes header.
If Highlights was unable to download metadata automatically or the information downloaded was incorrect, you can enter a DOI-link in the Link-field and fetch metadata manually by clicking Download Metadata.